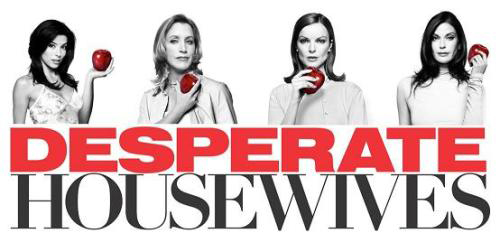 (Innehåller spoilers! Läs på egen risk, och inget sureri om ni inte visste detta sen tidigare)
Ja, nu har jag precis sett klart på DH, eftersom Lillsi inte är så jätteintresserad av det så tittar jag på det när han gör andra grejer. :) Råkade avslöja lite grejer för Mimmi igår. Hon ser det efter tvn och är grymt efter. Hon visste ju inte ens om tornadon, eller Victors död eller att Carlos blir blind. Oups, sa jag något olämpligt igen?
---
Spoilers. ♥
Inga sura miner!
Adam har lämnat Catherine.(Big chocker. ironi)
Dylan hittade lappen hennes mormor(?) skrev. Men endast vissa delar efter att hennes mamma eldat upp den.
Carlos är blind och pank. De tio miljoner dollarna han hade på banken kommer han inte längre åt efter att Edie och Gabrielle tappade de enda papperna i tornadon.
Gabrielle och Carlos gifte sig igen. – På sjukhuset.
Susan's kusin Timmy (Chris Carmackluke. "Luke" i O.C) har sex med Catherine. – Detta är inte första gången.
Lynette börjar gå i kyrkan. Bree misstycker hennes val, då hon valde just hennes kyrka.
Gabrielle: Oooohh, I can't remember the last time I was this torned up.
Gråtande kvinna: Didn't you just bury your husband yesterday?
Gabrielle: Well yeah, that sucked too.
Gabrielle: Ohh shoot! Did I miss the mass? Was it at nine?
Präst: Yes Gabrielle, nine o'clock mass is still at nine o'clock.
Gab: Oh, that's good to know. Ah father, could I talk too you?
Prälle: Of course, I've actually been expecting you to come by.
Gab: Why?
Prälle: I thought you might need some comforting after your husbands death.
Gab: Oh that. Yeah I was a little blue. But the good news is that I've bounced back.
Prälle: Really?
Gab: This might come as a shock too you. But guess who's getting back married again?
Nu ska jag i alla fall gnugga geniknölarna så jag kommer på hur jag vill ha blogg-helvetet.
Pussssålänge! ♥