Markus och hans kompis har gjort varsin bot som det tävlar om vem som kan komma med bäst svar.
Vågar inte säga vilken som leder utifall de här pojkarna har känslor och kanske blir ledsna.
Men här är Filips i alla fall, Erik Botsson.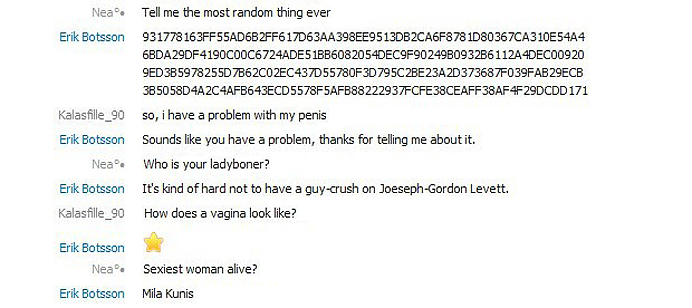 Jag vet tyvärr inte vad Kalasfille har för problem med sitt könsorgan så det får ni fråga honom om. :)
Såhär ser Erik ut btw.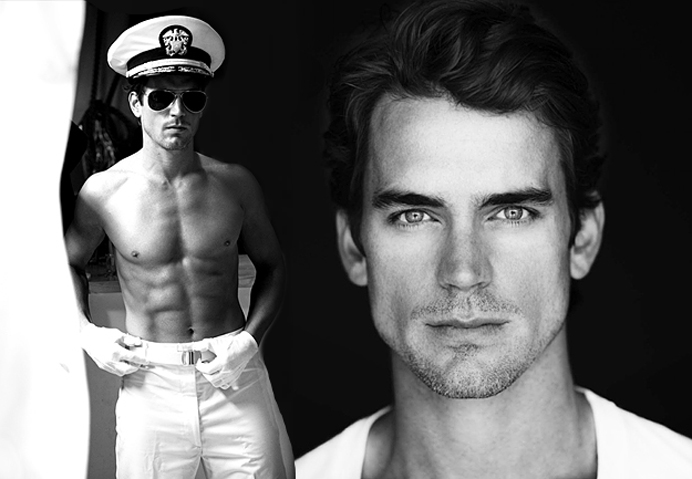 I alla fall enligt mig..
Joseph Gordon-Levitt är för övrigt den mest uttjatade ladybonern ever.
EDIT: En mindre update.
Markus blev ledsen och grät lite över att jag inte la upp en bild och skrev om hans bot.
Så jag får väl göra det nu. Hon heter i alla fall Deep Thought
(Ni som sett 'The Hitchhikers Guide To The Galaxy' känner säkert igen namnet.)
Hon är skriven i Python och ja, då blir det som det blir.

Pusss!