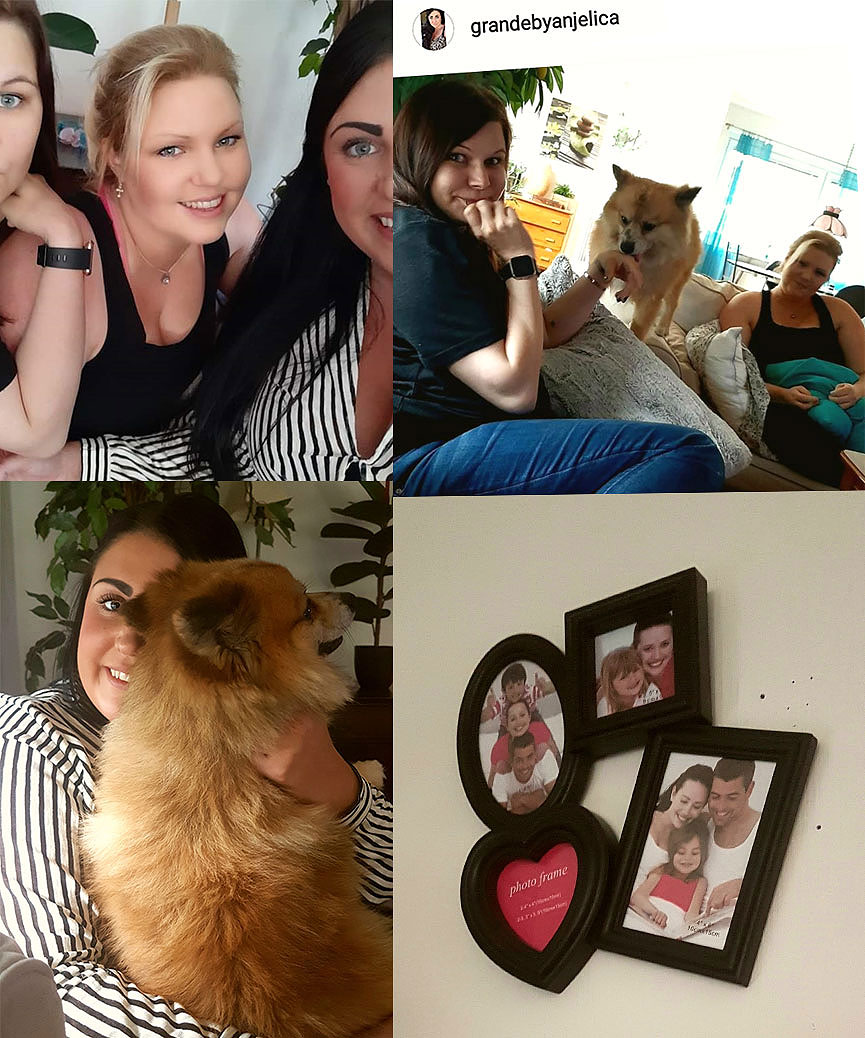 Hanna är hon blonda, Anjelica har svart hår som går till hälarna. Tur att hon är närmade 2.05m för annars hade hon fällt sig själv dagligen. Jag är den konstiga, som tidigare.
Kom precis hem efter en liten fika hos Hanna. Eller ja, fika och fika, det fanns Mazariner, ingens direkta favorit. Tror inte ens Oscar äter Mazariner, and that says a lot.
Så det blev givetvis kedjerök, skitsnack, dåliga råd och mängder av kaffe. Lite som ett förkrök, bara man byter ut vätskan. Båda lika trevliga dock!
Lilla Puff-hunden var såklart med, överallt, in my face, on my nose, between my toes. Men sötare hund får man leta efter.
??️?️☕????☕??????????????????
Här är händelseförloppet över dagen, så som jag minns den.
Hahahah och Hanna har uppe ramar med stock-människorna i haha. Gulligaste jag sett.