Ni vet den där rosa skåningen jag nämnde i förra inlägget? Vars badrum jag nu sitter inlåst på.
Hon tycker om flamingos, man skulle inte kunna tro det när man ser henne (hoho jo, det skulle man tro direkt faktiskt), i alla fall, jag hade då planen att räkna hur många jag såg i hennes lägenhet, det är ju en del i samlingen. Var knappt i vardagsrummet och på balkongen innan jag var uppe i 56 stycken. Då har vi flera rum kvar som är oupptäckta. Happ, kisspaus då.
Det första jag ser när jag öppnar badrumsdörren: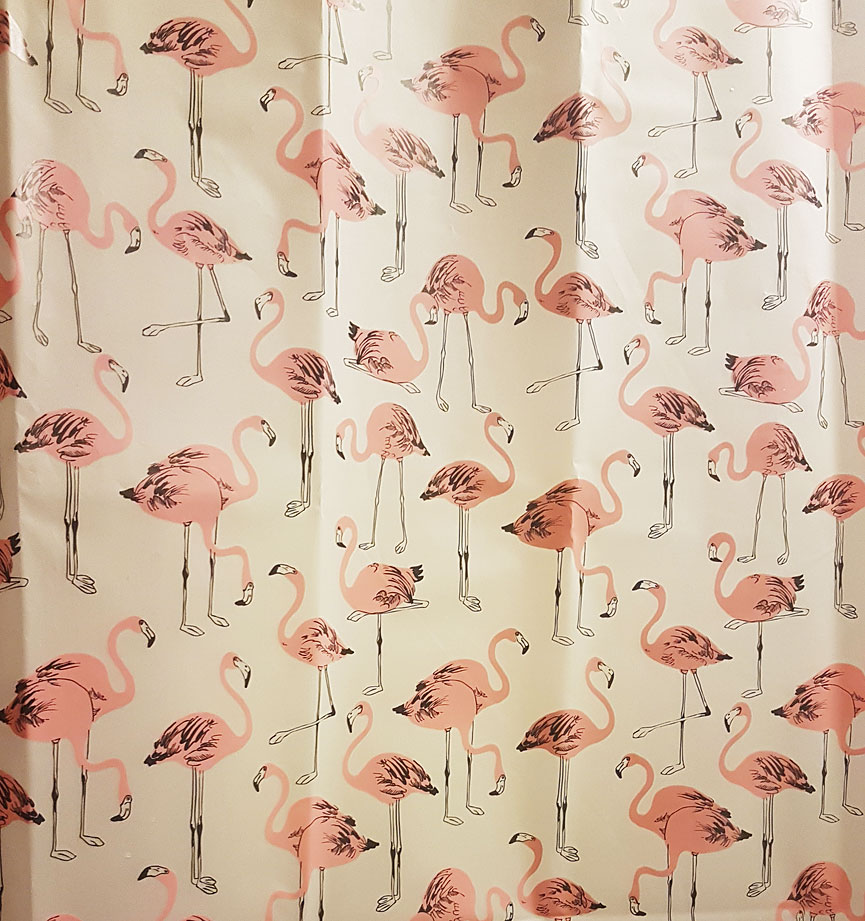 Fucking duschdraperi med säkert 200+ flamingos på där.
Tillochmed toaborsten är en flamingo!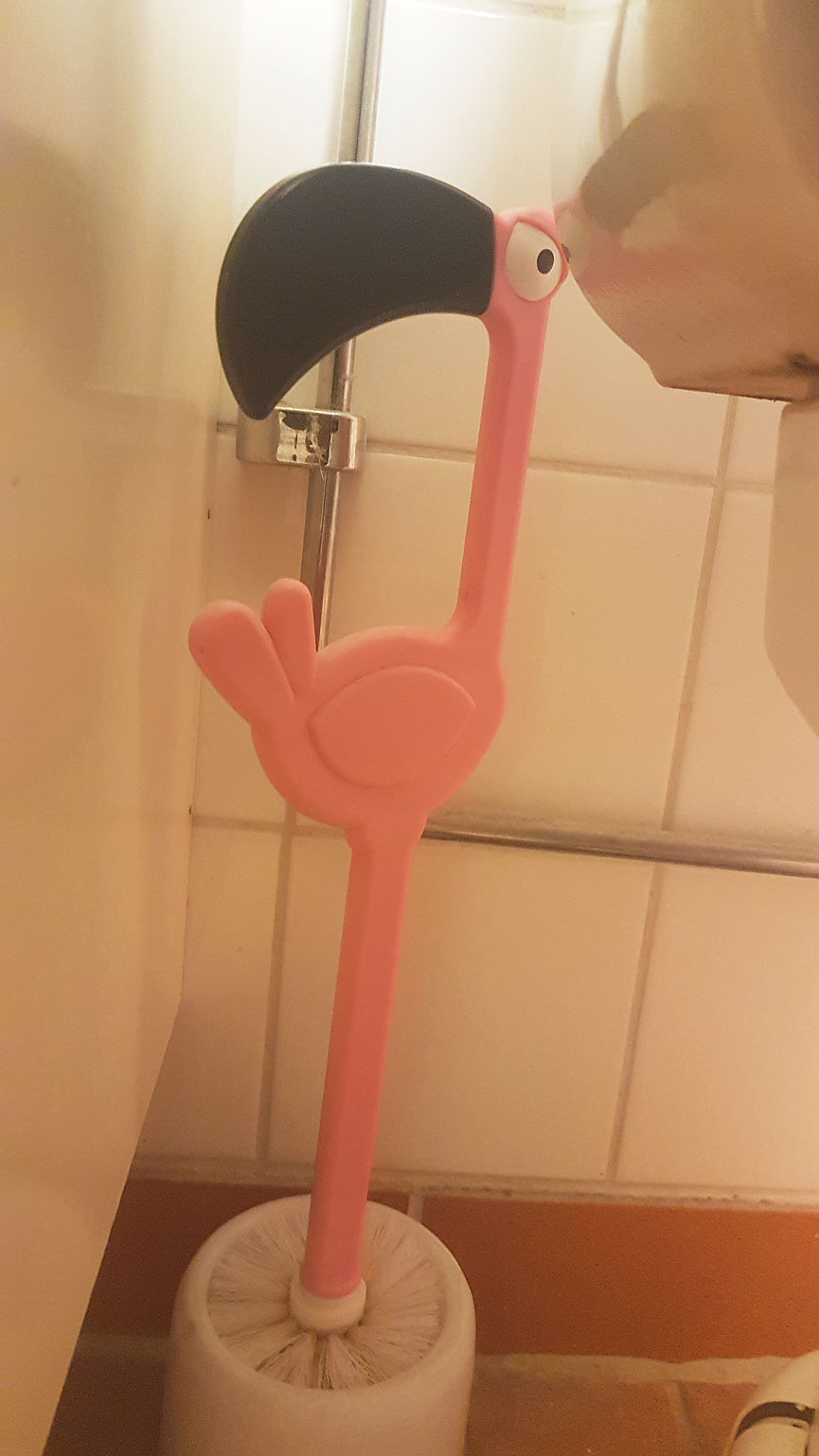 Tappade räkningen runt 76 och gav upp. Nästa gång jag kommer dit har slutresultatet säkerligen ökat med minst 4%
I övrigt otroligt trevlig kväll.

————————————————————————————————————————————————————————————————————————————-
You remember that pink southerner I just mentioned? Whose bathroom I'm currently locked in.
She likes flamingos, you wouldn't think that when you first see her (hoho yea, you would actually.), anyway, I had the plan to count how many I could find in her apartment, it's quite a few. I barely entered the living room and the balcony until I was already up at 56 flamingos. Then there was even more rooms unexplored! Ahwell, pee break then.
First thing I see when I open the bathroom door: (⇑ Pic up there)
Damn shower curtain with at least 200+ flamingos on it.
Even the toilet brush is a flamingo! (⇑ Pic up there too)
I lost count around 76 and gave up. Next time I visit, the result will most likely have been raised by 4%, at least.
Also a very pleasant night here.