Grön – gul = blå + röd = ??
Jag har i månader gått runt och tjurat över att min lila Manic Panic är slut, speciellt eftersom den inte längre säljs i Sverige. Något om illegal substances (I kind of don't want to know). Har fått ta sämre varianter som hållt i sig i ungefär 23 minuter. Nämnde för mina väninnor över fika häromdagen att jag minsann har grått hår just för att jag bara har de övriga regnbågsfärgerna kvar (efter förrförra årets färgningar). Och eftersom jag inte vill ha blått eller grönt hår så funderade jag på att ta rött sålänge. Varpå jag får svaret "Men, varför blandar du inte bara blå och röd då?"
Men. varför. blandar. du. inte. blå. och. röd. ?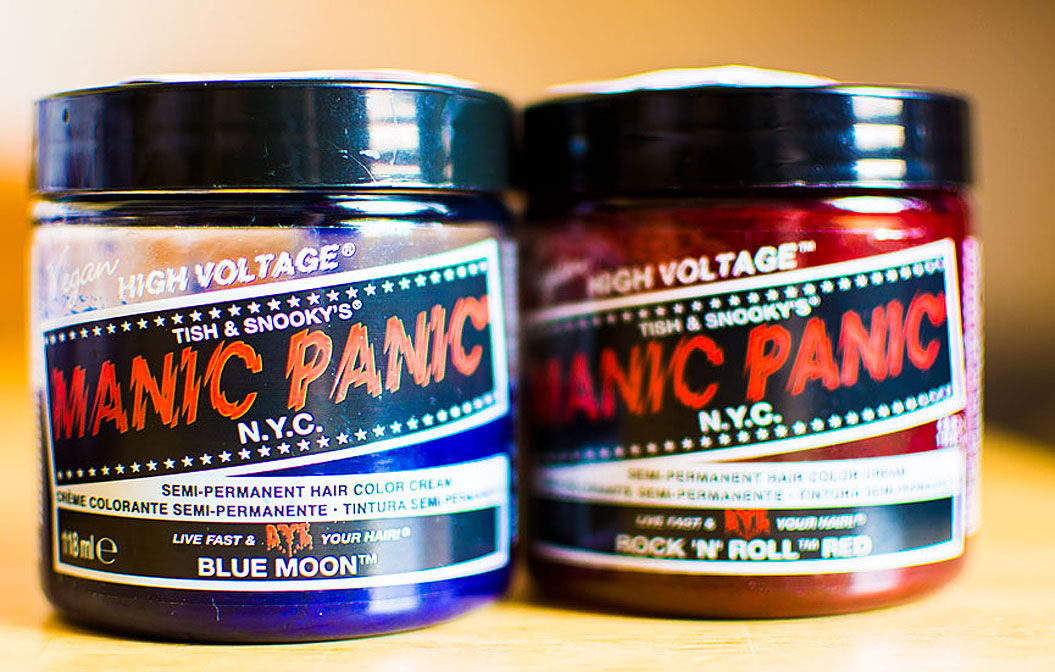 Och jag kan säga att jag har inte tidigare känt mig så korkad som jag gjorde just då. Har haft färgerna i garderoben i över två år. Så går jag och slänger i 30kr toning som antagligen inte heller den är laglig i Sverige. Skäms lite fortfarande.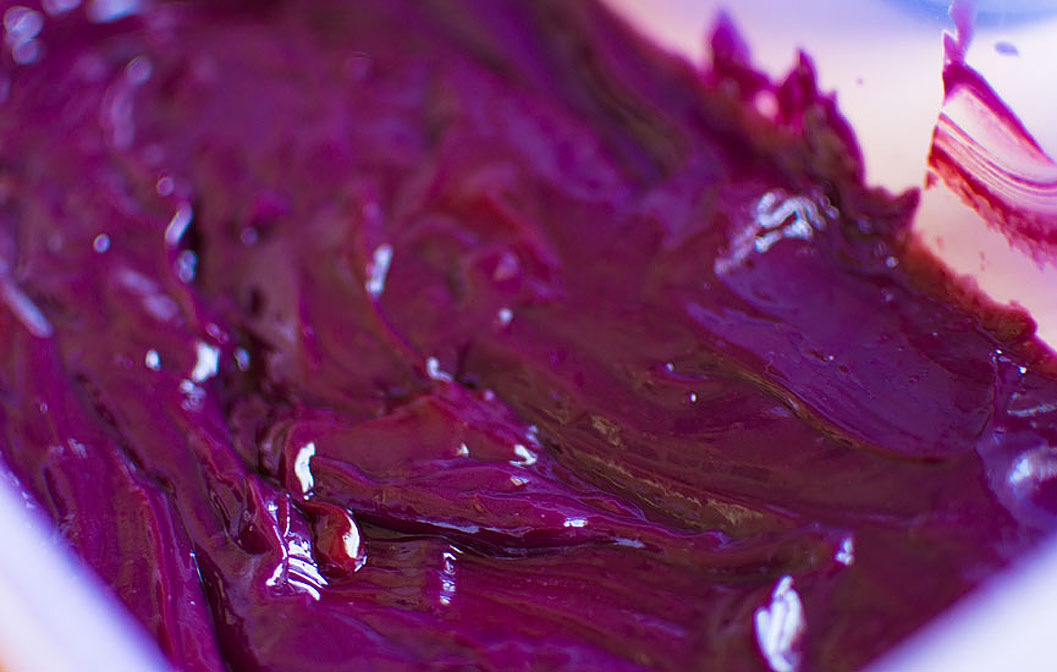 Men! Nu har jag blandat ihop mina färger och ska smeta i det. Kommer bli en intressant utväxt där…..
Uppdaterar med resultat.
Kanske en utskällning om det går åt pipsvängen här.