Jag har i månader gått runt och tjurat över att min lila Manic Panic är slut, speciellt eftersom den inte längre säljs i Sverige. Något om illegal substances (I kind of don't want to know). Har fått ta sämre varianter som hållt i sig i ungefär 23 minuter. Nämnde för mina väninnor över fika häromdagen att jag minsann har grått hår just för att jag bara har de övriga regnbågsfärgerna kvar (efter förrförra årets färgningar). Och eftersom jag inte vill ha blått eller grönt hår så funderade jag på att ta rött sålänge. Varpå jag får svaret "Men, varför blandar du inte bara blå och röd då?"
Men. varför. blandar. du. inte. blå. och. röd. ?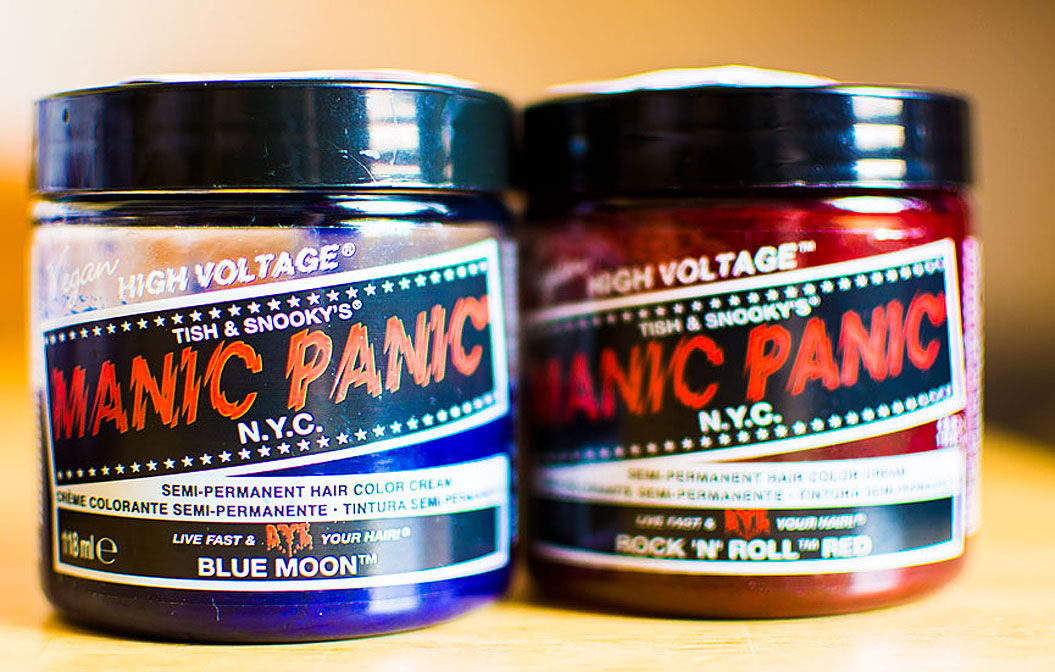 Och jag kan säga att jag har inte tidigare känt mig så korkad som jag gjorde just då. Har haft färgerna i garderoben i över två år. Så går jag och slänger i 30kr toning som antagligen inte heller den är laglig i Sverige. Skäms lite fortfarande.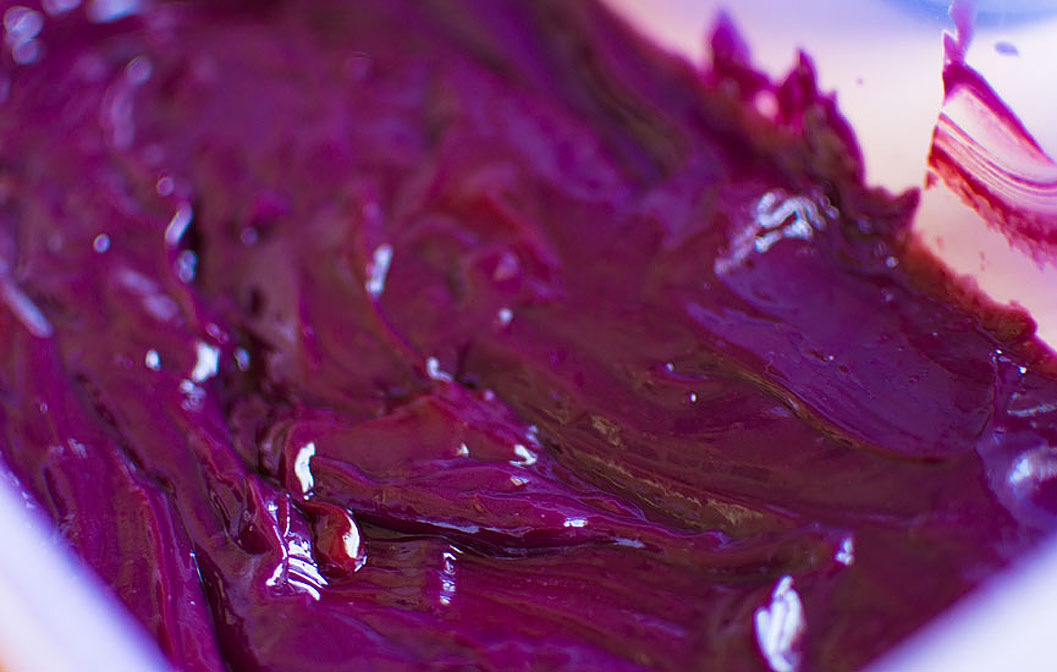 Men! Nu har jag blandat ihop mina färger och ska smeta i det. Kommer bli en intressant utväxt där…..
Uppdaterar med resultat.
Kanske en utskällning om det går åt pipsvängen här.

————————————————————————————————————————————————————————————————————————————-
I've walked around being pissy for months now over the fact that my usual purple Manic Panic is out of order, especially since it's not longer sold in Sweden. Something about illegal substances (I kind of don't want to know). I've had lesser variants that's lasted about 23 minutes. Mentioned to my girlfriends over coffee the other day that I have grey hair since I only have the rest of the colours of the rainbow left (from the last colouring). And since I don't want blue or green hair, I had been thinking of taking the red one in for now. Wheres I get the reply "Why don't you just mix blue and red?"
Why. Don't. You. Just. Mix. Blue. And. Red?
I can say that I've never felt as dumb as I did just then. I've had the colours in my wardrobe for over two years now. And still I put in £3 colours that's probably not even legal in Sweden either. I'm still embarrassed.
But! I've mixed the two colours together and are about to put it in my hair. Going to be an interesting hairline there….
Will update with results.
Maybe some cursing if it goes terribly here.