Jag märkte det tidigare idag. Hur jag inte kunnat märka det tidigare är ett under. Men hennes päls är lite av ett kaos av mönster och rödaktiga färger.
Men jag såg att hennes högra framtass och vänstra baktass är svartgråa, medan hennes vänstra framtass och högra baktass är rödorange.
Sen har hon även små fläckar som också är tvärtom och avigt på magen. Hur söt som helst och väldigt hypnotiserande om man försöker fokusera på färgerna medan hon springer in i väggar för att jaga laserpekaren.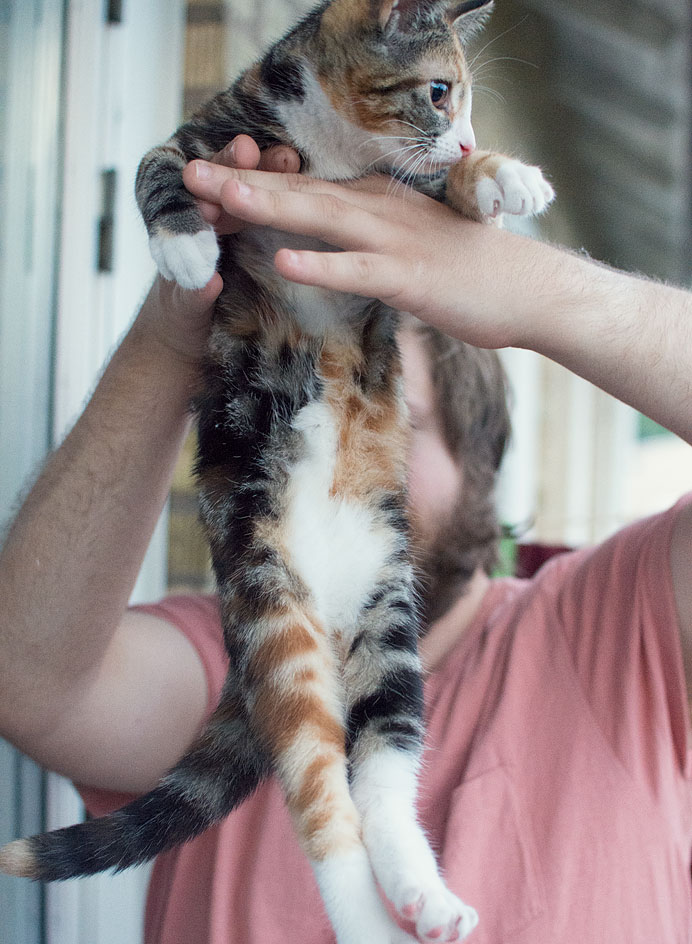 En annan kul detalj är ju att hon var blåögd innan, men nu har hon bruna ögon. Tydligen ganska vanligt att det blir så men jag har inte varit med om det tidigare, haha.

——————————————————————————————————————————————————————————————
Lillan is a chess board.
I noticed it earlier today. How I haven't noticed it earlier is beyond me. But her fur is a bit of a chaos or patterns and redish colours.
But I saw that her right front paw and left back paw are blackgrey, whilst her left front paw and right back paw are redorangey.
And she has some spots that are also opposite and upside down on her tummy. Adorable and very hypnotising if you try to focus on the colours when she's running into walls chasing the laserpointer.
Another fun detail is that her eyes used to be blue, but now they're brown. Apparently that's very common but I've never experienced it before, haha.