Alltså jag har nog världens värsta gravidcraving. Ännu värre blir det för att jag är ju inte ens gravid. Men årets nykomling, årets bästa frukt, som jag inte ens hade hört talas om och inte tänkt på i affären tidigare (antagligen för att det ser ut lite som en melon på utsidan, och jag äter bara vattenmelon, obviously….), POMELO.
Som för övrigt har det absolut mesigaste namnet en frukt kan ha på svenska, Pompelmus…. Pom-pel-mus…. What?
Har ni inte prövat så föreslår jag att ni gör det omgående.
Inte väntar 27år med att pröva ens favoritfrukt som jag nu ha gjort.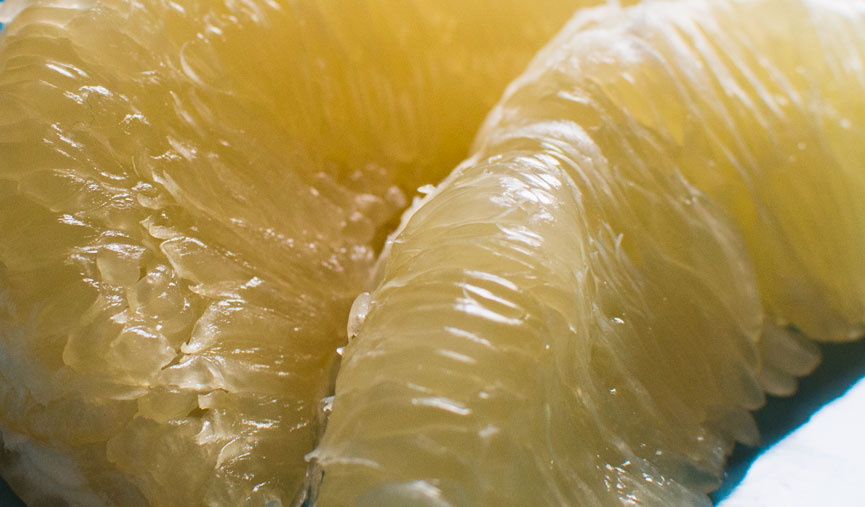 Nu ska jag göra mig iordning för att se Mello.
Ja, jag är så töntig. Bloggar om frukt och Mello.

————————————————————————————————————————————————————————————————————————————–
I probably have the worst pregnant cravings right now. Even worse because I'm not even pregnant. But this year's newcomer, the year's best fruit, a fruit I hadn't even heard of until now, ignored in the shops, probably cus it looks a bit like a melon on the outside, and I only do watermelons, obviously…… THE POMELO.
Which also has the most ridiculous name in Swedish. "Pompelmus", which would just be pompel- (ridiculous sounding word), -mouse. Pompel-mouse??? What?
So if you haven't yet tried it, I suggest you do so. Don't wait 27 years to try your favourite fruit like I did.
Now I'm gonna get ready to watch Mello, yes, I'm that dorky. Blogging about fruit and Mello.